Hubby woke me up yesterday with a re-creation of my wedding bouquet. He went to Dangwa at 6:00 AM with a picture in his hand of us at the altar and scouted the stalls for bright yellow roses and vibrantly orange gerberas.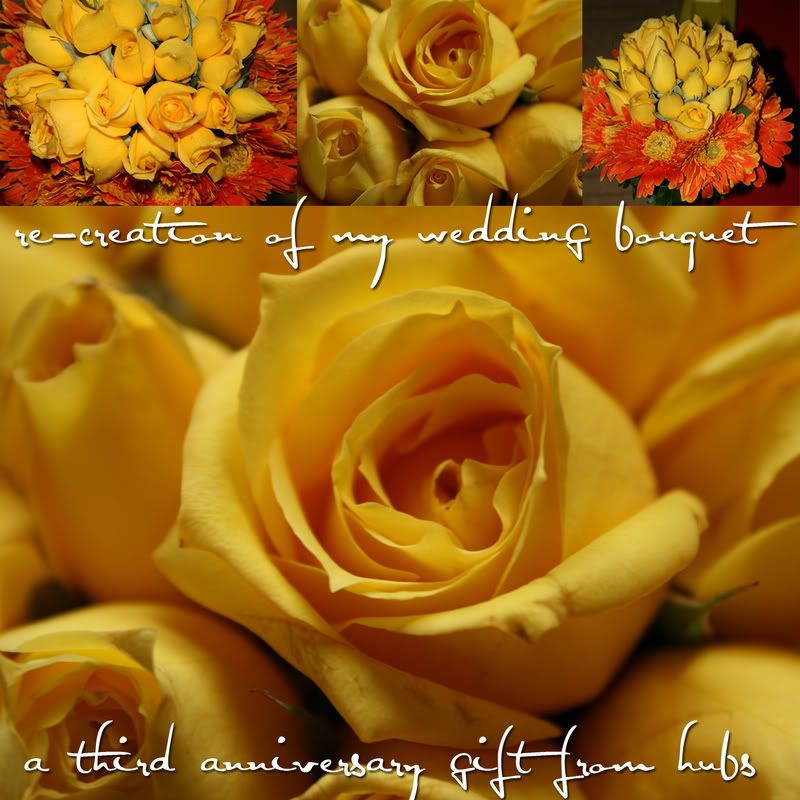 He also bought my favorite Jollibee breakfast meal.
Our third anniversary was so perfect because my husband is.... perfectly loving, perfectly thoughtful, perfectly sweet. The most I can do to assure him he is loved as much as I am in this marriage is to commit to being a better wife.
We spent our anniversary at Island Cove. It was the perfect family time. I couldn't be any more grateful for the love I have in my life.
Nor can I be any more privileged for having two wonderful people to love and care for, for the rest of my life.