Introducing... HEDWIG
Hedwig is my new Canon 400D Digital SLR. Had it for a week already. It's a gift from hubs, and was given complete with three Compact flash cards, a carrying bag (with cover) and a new CF reader.
I know. I am such a lucky wife. Real spoiled too. :)
Now we have something better to document Yakee's growing years with. We have a lot of learning to do, though, plus I need to save for a telephoto lens since what came with the cam package is a wide-angle one. We've gotten so used to our S2's 12x optical zoom.
And yes, I know, we seem to prefer
bulky cams
. But we're useed to the bulk and weight already... and the really great resolution. :)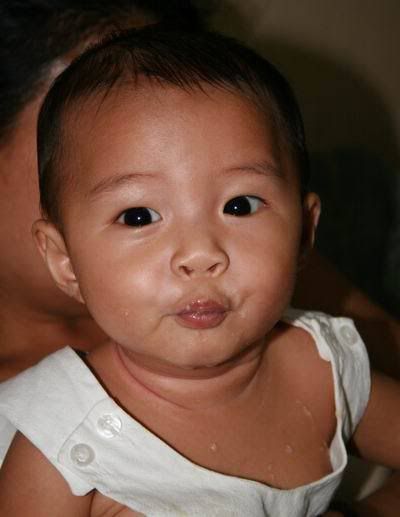 taken by Baby Jojo while Yakeeboy was eating
And as practice ground, we took a lot of pictures at
Baby Joaquin's 1st Birthday party
.