Tags and Awards
Jennie
gave me an Early Valentine Award that I could only pick up now. It was sweet of her though :)
She also gave me the 5-Star Award, like
Pheng
.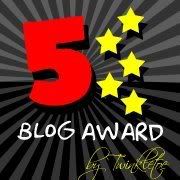 Abbie
, on the other hand, gave me the White Rose Award.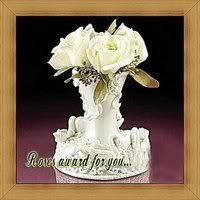 White roses can mean many things to many different people. They can convey feelings of love, friendship, respect and hope. Underlying all of these messages is the impression of innocence and purity with which white roses are now synonymous. An arrangement of white roses is not only beautiful; it can carry a complexity that belies its simpler appearance. Whatever the reason white roses are given, it can be assured that they will be deeply appreciated by their recipient.
I truly appreciate being singled out for these awards... but won't pass them on anymore because I share the same general blogroll, and most have already receieved these awards.
I love my blogfriends! :)
Joanne
and
Nice
passed on the Cover Girl Tag. And since I don't have any recent photos that I like, I decided to hearken to my wedding preps past :)
Create Fake Magazine Covers with your own picture at MagMyPic.com

Discount Magazine Subscriptions - Save big!
Now, this tag I shall pass onto
Con
,
Jacque
,
Karla
,
Mai
,
Wella
and
Yna